How the Brain Processes Sign Language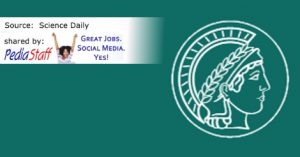 [Source:  Science Daily]
Over 70 million deaf people use sign languages as their preferred communication form. Although they access similar brain structures as spoken languages, it hasn't been identified the brain regions that process both forms of language equally. Scientists have now discovered that Broca's area in the left hemisphere, central for spoken languages, is also crucial for sign languages. This is where the grammar and meaning are processed, regardless of whether it is spoken or signed language.
  Are you looking to live and work near the gorgeous water in Washington State? We have a fantastic Speech-Language Pathologist job opportunity for the 2020-2021 school year in Silverdale, WA, on the Kitsap Peninsula. You will be working in the Kitsap Peninsula…...
LEARN MORE
Want to live and work close to Baltimore without the city traffic? We have a great school job opportunity for a Speech-Language Pathologist in the Westminster, MD area for the 2020-2021 school year! We need someone to work with elementary-aged students * …...
LEARN MORE
Do you want to work in beautiful wine country? We have a great school opportunity available near the gorgeous Napa area! This is a fantastic opportunity for a full-time School Speech-Language Pathologist for the remainder of the 2020-2021 school year in Fairfield,…...
LEARN MORE