A Third of Kids Develop a Mental Health Problem After Concussion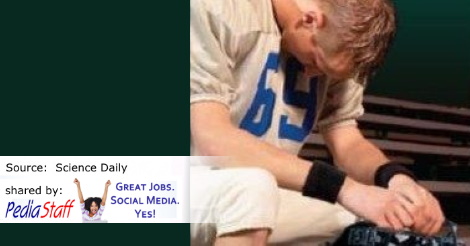 [Source:  Science Daily]
A third of children and adolescents develop a mental health problem after a concussion, which could persist for several years post-injury, according to a new literature review.
The research, led by the Murdoch Children's Research Institute (MCRI) and published in the British Journal of Sports Medicine, found mental health should be evaluated as part of standard pediatric concussion assessment and management.
Live and work in paradise and make a difference in a child's life today! We are seeking a Physical Therapist to serve the children of Central Florida. This therapist will treat birth to three-year-olds (EI) in the Orlando area. The Physical Therapist should have…...
LEARN MORE
PediaStaff is hiring an Early Intervention Physical Therapist for a long-term contract assignment (up to 12 months) in Southwestern Kansas.   *  You'll work with kids from birth to 3 years *  Full-time position 37.5 to 40 hours a week *  Year-round 220 day…...
LEARN MORE