Earth Day Sewing and Button Crafts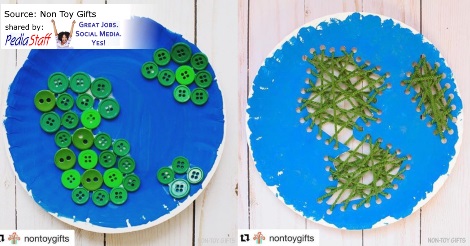 Established Pediatric Clinic in Oklahoma City, OK is growing and adding Pediatric Occupational Therapists to their team!  Have you ever considered bustling Oklahoma City as a place to live and work?  If not...Google it and see what you are missing out on! …...
LEARN MORE
Privately owned pediatric therapy clinic is a growing practice in Fairbanks, AK and seeks a pediatric occupational therapist to join her team. * Approach to therapy is a bit different than the norm.  * Offers intensive therapy sessions at few weeks at…...
LEARN MORE
New full-time job opportunity for an Occupational Therapist interested in a school-based setting. This position is for the remainder of the school year. *You'll work 35 hours per week *Service is in three elementary schools in the vicinity of Elgin, some in-person…...
LEARN MORE