12 Earth Day Speech and Language Freebies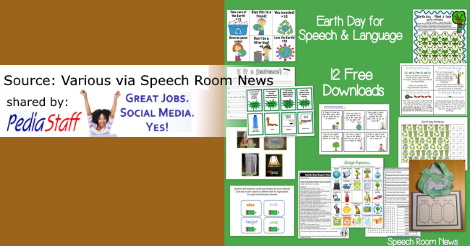 Editor's Note: Great Collection of TpT Earth Day freebies collected a few years ago by Jenna Rayburn at Speech Room News!! 
[Source: Various, collected by Speech Room News]
I didn't have time to make anything this year for Earth Day, so I headed to Teachers Pay Teachers and found some freebies for my students. I linked 12 of my favorite freebies below! All credits go to the original authors, listed by the items! 
Read the Rest of this Blog Post and Download the Freebies from Speech Room News