Are Early Childhood Educators Undervalued?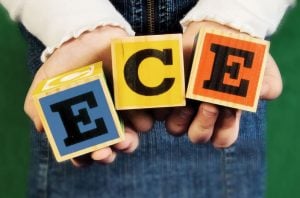 [Source:  Science Daily]
With the federal election around the corner, child care has become a major ballot issue. While every party has its own idea of how best to offset the costs of raising children, no one is looking at how we perceive and value those who provide the education and care.
Concordia researcher Sandra Chang-Kredl wants that to change. In a paper recently published in the
Journal of Media & Cultural Studies
, she writes that "invariably, the focus of the debate is on the children's needs, the parents' needs and society's needs. The educator is rarely mentioned."
Her study calls for a rethinking — and revaluing — of the work being done by child-care educators in order to generate social change.
"There's a perception in society that the work of early childhood educators is low-skilled labour that doesn't require serious education or commensurate pay in Canada," says Chang-Kredl, an assistant professor in Concordia's Department of Education, and a former early childhood educator herself,
"I think there are two issues," says Chang-Kredl. "First, our society doesn't really value the work of teachers in general — look at the situation with public school teachers in Quebec. This devaluation gets amplified in early childhood education. There is this flawed perception of education as transmission: 'if you can read, you can teach English; if you can tie your shoes, you can teach preschool'. But there's much more to teaching than subject
Read the Rest of this Article on Science Daily