Career Corner: Should I become an SLP?
[Source:  The Bilinguistics Blog]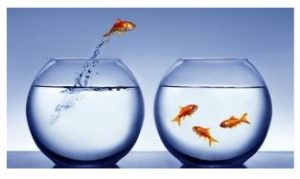 Here is an honest look as to why you might want or not want to become a speech pathologist.
Do you want to get a speech pathologist talking?  Ask them why they like their job.  The reasons abound as to why becoming a speech pathologist is a great idea and we are statistically one of the happiest professions.  Here are just a few reasons:
 Good pay
Good hours
Longevity
The ability to change directions in your career and remain a speech pathologist
The ability to contribute to a growing body of medical knowledge
Individual freedom
Sign me up!  What's not to like?  
However, speech pathology isn't the only great job on the planet and we still regularly field comments posed like this:
 I currently need a career change and I'm looking into Speech Language Pathology or Occupational Therapy.  What I do right now just doesn't fit with my personality. However, I can't make-up my mind as I'm not sure which career path would be good for me….
We asked fellow professionals what would make it difficult to pursue speech pathology careers and got some really thought provoking answers.