Feel Good Article of the Week: Two Young Men with Down Syndrome Earn Eagle Scout Rank
[Source:  Omaha.com via SpecialEdPost]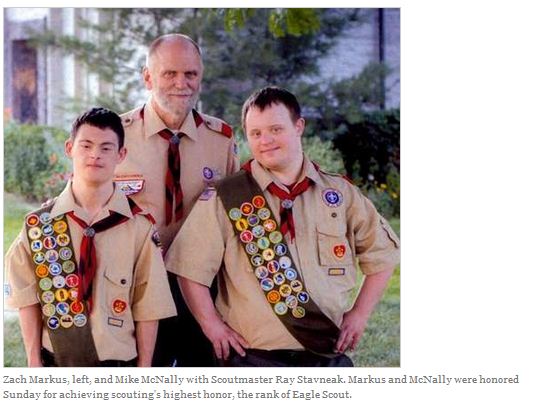 by Maggie O'Brien
Two Omaha men on Sunday became among the 5 percent of Boy Scouts to earn the rank of Eagle Scout. The achievement — scouting's highest honor — is even more unusual because both have Down syndrome.
McNally and Markus, both 23, are members of Boy Scout Troop 76 and have been involved in scouting since age 8, when they joined a Cub Scout pack for boys with developmental disabilities.
With the help of their troop, Scout leaders and families, McNally and Markus completed every one of the lengthy Eagle Scout requirements, which include earning 21 merit badges and doing community service.