Pediatric Therapy Find of the Week: The Incredible Moodbear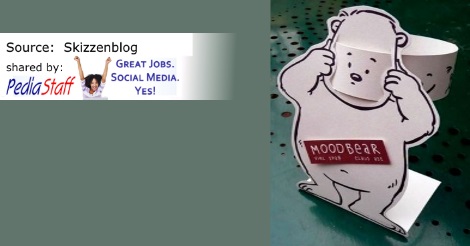 Editor's Note:   We featured this a few years ago, but thought it was time to share it again!
I love this! It's the cutest little thing to put on your desk… Or have the kids make themselves! Maybe you could have a whole classroom do them (color them of course) and then have them "check into class" by setting their mood for the day.
How would YOU use the Mood Bear for therapy or sped class?
[Source:  Skizzenblog]