SLP Corner: Fast Paced Articulation Therapy Through an RTI Model
By: Tamara Truax and JoAnn Tuttle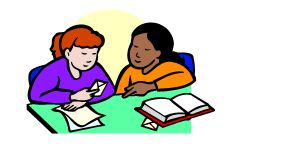 For decades the traditional once-weekly 30 minute group therapy model has been the most common way of treating sound errors in a school-based setting. However, if you ask therapists working on articulation what they think of this model, many will agree that it may not be the most effective way to remediate sound errors. Often, students with different sound substitutions and distortions are grouped together, making it difficult to address the specific therapeutic needs of a child within the group setting.
In recent years, a shift in school budgets and expanding caseloads has lead to a re-evaluation of the traditional school model. The implementation of Response to Intervention (RTI) has further impacted how speech services are delivered within a school-based setting. In many schools, speech therapy for the remediation of single sound errors, such as w/r substitutions and lisps, has been eliminated and therapists are increasingly asked to address such errors within the framework of RTI and/or with language issues. As a result, new speech therapy models are beginning to emerge and therapists are encouraged to use data-driven methodologies for the remediation of target sounds.
There are a number of criteria which makes any intervention more productive:
seeing a child individually,
for shorter periods of time,
student given smaller amounts of information,
using increased repetition,
varying the pace of therapy,
experiencing a high level of interaction,
a homework program directly related to the intervention process,
data collecting used for progress monitoring,
and when students self regulate.
New programs on the market are designed as RTI models and offer students the opportunity to work with a therapist individually for 8-10 minutes, multiple times throughout the week. These programs focus on short, intensive drill work that systematically target specific sound errors, and incorporates evidence-based decision making and progress monitoring.
Current research suggests that students with typical substitution errors for /s/, /l/, or /r/ can be remediated faster and more effectively when using a drill-based model. Furthermore, drills significantly improve motor memory and aid in the development of automaticity. The drill approach incorporates this model and effectively creates a therapeutic environment that is ideal for RTI interventions. Often, therapists conduct sessions in the back of the classroom, empty room next door, or in the hallway outside of the child's classroom. These students generally love the drill practice, as it is fast and efficient. They are keenly aware of their progress and are anxious to achieve. They have the SLP's undivided attention, and time is spent solely on the individual student with no time off-task, such as waiting for a game turn, writing, coloring, or any activity typically used in a speech group. Due to the student's high visibility and frequent mutual commitment with the SLP, appropriate production of the targeted sound and self-monitoring is generally achieved at a much faster rate. As a result, the therapeutic process is quicker and with student's receiving immediate feedback, they are encouraged by their daily progress.
There are numerous other benefits to using this therapeutic model. Teachers love the idea of not having the students out of the classroom for long periods of time. They are also in a position to "see" what the SLP does and often comment positively on the intense work and the student progress. Therefore, they are increasingly more supportive and interested in helping their student in speech development. By having the short therapy program available, teachers and teaching assistants can review the student's homework in a few minutes each day and facilitate the development of the program.
An example of a typical therapy session might be as follows:
1 minute review of homework
1 minute auditory discrimination and auditory bombardment
7 minutes of drill session
1 minute homework and follow-up details
It is important to keep auditory discrimination and auditory bombardment in the therapy sessions throughout the therapeutic process.
Parents become more involved through the homework activity. When parents are given guidelines early in the program on how they can help their child develop accuracy and increase their effectiveness in speaking, this in turn helps make the difference the child needs to develop correct productions faster and efficiently.
Finally, due to the many current issues and the climate change in school districts across the US, SLPs are being asked to do double duty by providing the articulation therapy along with the language intervention that is needed for a student. By implementing a drill based therapy program that is readily available and complete with pictures, vocabulary, phrase and sentences, it makes facilitating the correct stimulus efficient for the SLP and effective for the student. In addition, the drill work provides the repetition, for shorter periods of time, in an individual setting to improve not only language issues but listening and attending skills as well. The new programs on the market are providing SLPs options in therapy programs and the materials they need to help them improve the quality of their therapy practices. As therapists we can keep what is working and begin to look at new models for improvement.
Featured Organization and Author: Tamara Truax, Joanne Tuttle and Speedy Speech
Tamara Truax, M.S. TSHH is a highly experienced educator, specializing in the area of speech and language development. She has a background in Bilingual and Bicultural Education and is a New York state certified teacher. She holds degrees in Speech-Language Pathology, Bilingual Education, and Instructional Technology. Her work experience encompasses over 10 years as a teacher and therapist within the public school setting, and as a graduate level professor. Tamara also has extensive experience in providing professional development workshops and maintains a private practice specializing in all areas of articulation and language development. She is the Executive Director of the EELEF program, and is experienced in coaching individuals and conducting group sessions.
JoAnn Tuttle, M.S. CCC-SLP is a highly experienced Speech-Language Pathologist, certified by the American Speech-Language-Hearing Association (ASHA), and licensed by the states of New York and New Jersey. She holds two Master's Degrees; Communication Disorders, and Educational Administration and Supervision. She has been working in the field of Speech-Language Pathology for over 20 years, including as a Speech-Language Pathologist in the public school setting, as well as an Administrator of a Speech-Language-Hearing Department supervising over 30 Speech-Language Pathologists, Teachers of the Hearing Impaired and Educational Audiologists. She has a practice in Foreign Accent Modification, Articulation, and Language Development. She is an Educational Consultant for students with disabilities in various school districts and is regarded as an expert in articulation therapy. Throughout her career she has taught at the University level, worked in New York City Hospital setting and provided professional training, development, and management.
Please support our contributing authors and visit Speedy Speech
dup21519