Fybogel Googly Eye Slime
Editor's Note:   If you aren't up for the slime, this activity would work very well with Playdoh!!
[Source:  Adventures and Play/Adventures of Adam]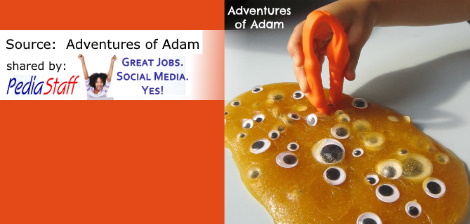 It has been some time since we last created Fybogel slime. To date we have made Christmas Fybogel and Alphabet Fybogel Slime both of which have been very successful. As Halloween is coming up I decided to add a spooky element and created Fybogel Googly Eye Slime.