Creating Your NBCOT® OTR® or OTA® Certification Exam Study Plan
All material Copyright © 2009 OT-Advantage.com
By: Alison Bodor, M.S. OTR/L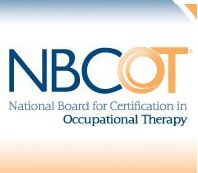 You may feel a tightening in your chest, losing your ability to speak, and the room is fuzzy. All you want is a moment to sit down and catch your breath, but you cannot avoid these feelings. No, you are not having a heart attack. You are preparing for your NBCOT® Certification Exam! Yes, that is what is making you anxious and unsure about the future.
Take a moment to relax and know that you are in good company. With thousands of people graduating from OT and OTA programs, everyone has the same weight being carried on their shoulders. And the question everyone wants to know the answer to is, "Will I Pass?" Then there are the added factors; test anxiety, bad test-taker, or short attention span. Each person is unique, and is approaching their upcoming exam knowing their strengths and their limitations. Ultimately, you want to be prepared for your NBCOT® OTR® or OTA® Certification Examination. While no one has the magic solution, there is a technique you can incorporate.

First and foremost, develop your study plan and identify different preparatory resources. To better know how to initiate your study plan take the OTR® or OTA® Exam Readiness Tool from NBCOT®, as well as review the 2007 OTR® Validated Domain, Task, and Knowledge Statements or the 2007 Blueprint specifications for the COTA Validated Domain, Task, and Knowledge Statements. This is a move in the right direction and helps develop the right formula for your study plan.
Identifying preparatory resources can be tricky, as you want reliable information. Going by word of mouth via blogs, forums, OT professors, and other OT or OTA students is a good reference point. NBCOT® offers a selection of computerized exams to aid you in your preparation as well. Incorporating anything NBCOT® offers is fundamental to your self-study, as they develop the NBCOT® OTR® and OTA® Certification Examination.
You may ask yourself, what material does NBCOT® recommend I use in preparation for my exam? NBCOT® does not endorse any study material, other than its own. There is a high correlation, .92, that if you pass the NBCOT® practice exams you may do well on your NBCOT® exam. However, this is not a guaranteed pass, it is just an indicator on your possible success.
Another area to incorporate into your study plan is start making lists. These lists can become vast and timely, so choose the areas that have always been a challenge for you to learn or remember. For example, you can make a list of the Ranchos Los Amigos Levels or Allen's Cognitive Levels.
Familiarize yourself with different phases of Occupational Therapy evaluation and treatment. One way to lessen the sense of being overwhelmed is, divide your study plan into sections such as one part can be psychosocial. Therefore, you can review the common psychosocial diagnoses, clinical settings, assessments, intervention strategies, education, and discharge planning. It may become hard to disseminate the different areas of OT, but that is why you identify and address components that influence your study plan and understanding in the beginning to generate a flow toward test day.
You have made it through a tough curriculum and now you are required to confirm your knowledge and
skill by taking a certification exam. Sleep well and walk into the test center with confidence by planning
your study method today.
Here is a checklist to help get you started with your study plan:
____ Identify preparatory resources from your university, online, and venue courses
____ Order study guides with sample tests (e.g., NBCOT® OTR® or OTA® Official Study Guide). Also, check the NBCOT® online sample tests to help simulate a live test experience.
____ Complete the OTR® or OTA® Exam Readiness Tool from NBCOT®
____ Review the 2007 OTR® Validated Domain, Task, and Knowledge Statements or the 2007 Blueprint specifications for the COTA Validated Domain, Task, and Knowledge Statements
____ Identify your areas of weakness, from the above resources, and write down the areas you need to flourish
____ Break your study plan into different topic areas (e.g., psychosocial, physical disabilities, pediatrics, ethics)
____ Determine the amount of time you need to study. 8 weeks is a good amount of time.
____ Break down your study areas into days and weeks and write it down (incorporate a minimum of 2 days a week as a break from your study plan)
____ Week one of your study plan is complete, when you complete the above list!
More FAQ:
What advice does NBCOT® give to someone who did not pass their first exam? One of the best
indicators to define your areas of weakness is to review your score report. This will help you identify
areas you need to improve upon.
What if I have test anxiety? Does NBCOT® offer extra test time for diagnosed test anxiety? No. ADA
does not classify test anxiety as a disability. If you have a disability that limits your involvement or
activity with seeing, walking, breathing, among other important areas, you may qualify for special
testing accommodations. Please review the NBCOT® handbook for individuals with disabilities, 2009 Special Testing Accommodations.
References:
Bodor, Alison M. What NBCOT® Wants You to Know. Retrieved May 9, 2009, from
OT Advantage
Featured Organization: OT-Advantage.com
For more information about this organization please visit OT Advantage.com.
PediaStaff hires pediatric and school-based professionals nationwide for contract assignments of 2 to 12 months. We also help clinics, hospitals, schools, and home health agencies to find and hire these professionals directly. We work with Speech-Language Pathologists, Occupational and Physical Therapists, School Psychologists, and others in pediatric therapy and education.