PT Corner: Halloween Inspired Idea and Moves
[Source:  Starfish Therapies]\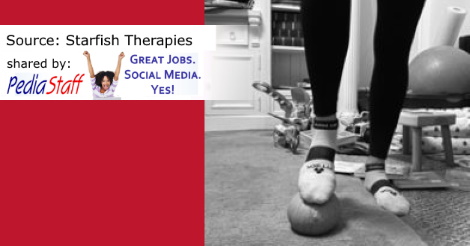 It's always fun to get creative and the holidays bring that out in me! Basically how do we make some of our typical activities themed for the holiday? Well here are a few ideas we had!
Read the Rest of this Article on Starfish Therapies
Next let's practice some good moves for Halloween!
Spider Walk: Squat down to the ground and put your hands between your feet and take a walk around! Maybe make a masking tape spider web to travel along!
Zombie Walk: Put your arms straight out in front of you and kick your foot up to your hands taking turns with the left and the right. Make sure there isn't anything in your way!