School Psych Corner: The Pandemic Will Affect Students' Mental Health for Years to Come. How Schools Can Help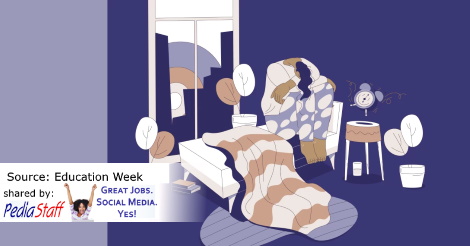 [Source:  Education Week]
As COVID-19 vaccines roll out and more schools inch toward fully reopening for in-person instruction, educators and policymakers are rightly focused on getting students caught up academically.
But that will be only half of the battle.
The pandemic, combined with a massive experiment in remote schooling, a racial justice movement stemming from police killings of Black Americans, and economic and political instability will have long-term effects on schoolchildren's mental health. For the foreseeable future, educators will have to grapple with a host of additional challenges that will complicate students' abilities to learn, such as increased anxiety, substance abuse, and hyperactivity—all symptoms of the trauma many students have lived through this past year.
New Full-Time Opening!  Experienced School Psychologist needed full-time working the remainder of the school year. This position is available to a School Psychologist on the Southwest side of Austin. *Previous experience with pediatrics or in a school-based setting strongly preferred  *Be prepared…...
LEARN MORE
Want to work within view of breathtaking Mt. Ranier? We have a wonderful opportunity for a School Psychologist to work a full-time position in Yelm for the remainder of the 2020-2021 school year. There is a great chance of being extended next…...
LEARN MORE