Focus on Multiculturalism: DELV – A Tool for Assessing the Speech of Children who Speak African American English (AAE) Dialect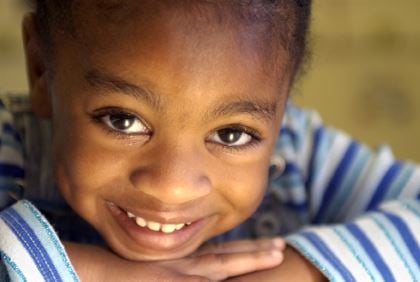 By:Scott Prath, M.A., CCC-SLP, Vice President of Bilinguistics, Keith Lebel, M.A., CCC-SLP, Bilinguistics, Marie Wirka, M.S., CCC-SLP, Bilinguistics
We frequently have questions about assessment of children who speak African American English dialect.
The over-representation of minority populations has been a frequent topic of discussion in our practice at Bilinguistics. Many of the districts we work with have allowed us to examine their proportionality data at the school level and we have seen a recurring pattern of over-representation of both Hispanic and African American populations in special education programs. This is a pattern that has been documented across the nation for many years.
As the SLP director noted in the above comment, many SLPs are becoming sensitive to the differences in language development of second-language learners. However, language variations, such as those of African American English (AAE), are often considered incorrect and result in errors when determining eligibility for speech services. Recall that children should not be viewed as having a speech or language disorder because they speak a variety of English other than Mainstream American English (MAE) (ASHA, 2003). The question remains; how do we go about reducing the disproportion of African American students in special education? A combination of better testing tools and strategies, as well as professional sensitivity could assist in paving the way.
The
Diagnostic Evaluation of Language Variation (DELV)
is a norm-referenced diagnostic test designed to identify speech and language disorders/delays in children who speak all varieties of English, including African American English and Mainstream American English . While the DELV was standardized on the general U.S. population, it was also demographically adjusted to include the most representative sample of AAE speakers. This was done to ensure that children who are speakers of this dialect can be fairly assessed by a comparison to the normative group. Other biases in standardized testing that are addressed by the DELV include its design, in terms of its focus on universal aspects of language, thereby allowing clinicians to distinguish a speech or language difference from a speech or language disorder.
The DELV addresses four domains: Syntax, Pragmatics, Semantics, and Phonology. In each of the domains, it is generous in its acceptable responses, as it allows responses that are consistent with the language variation that occurs in different dialects. For example, one item on the test that assesses use of prepositions is, "He's not climbing with the cat, he's climbing…." One acceptable response is "by hisself." This response is not representative of MAE, but it is a response frequently given by typically developing children who speak AAE. While it truly assesses the target structure, which is inclusion and correct use of the preposition, it does not penalize the child for using a different form of the object pronoun. The dropped "to be" verb is another feature of AAE that is accepted in responses. For example, "No, cuz that one standin' up" is an acceptable response to an item designed to evaluate an understanding of quantifiers ("Is every man riding a horse?"). This broad range of acceptable responses reduces the bias associated with many standardized tests.
In addition to the expanded range of acceptable responses, the DELV evaluates children's ability to use their language skills to determine the meanings of novel words. An example is, "The girl is sugging the man to send the ball." "Which was the sugger?" This type of item reflects the principles of dynamic assessment procedures by reducing the assessment of prior language acquisition, and instead evaluating a child's ability to make predictions about meanings based on their understanding of language structure. In other words, it truly assesses underlying language learning abilities. The strengths of the DELV, when used as a component of a comprehensive assessment protocol that includes formal and informal measures, narrative assessment, and integration of information from more than one setting, can help limit assessment bias for speakers of AAE and other varieties of English.
The importance of our sensitivity to cultural issues as professionals can be illustrated by situations in which the failure to recognize language differences between cultures has led to further over-identification of disabilities. One member of our practice who noted characteristics of AAE in a speech-language report was asked by school directors to remove such terminology from her report, as it was deemed potentially "offensive." In a separate instance, a member of the Texas Speech-Language Hearing Association (TSHA) Task Force on Cultural and Linguistic Diversity reported that "jaws dropped" at an ARD meeting when she proposed dismissing an African American student from speech-language services because deviations from Standard American English were consistent with the student's dialect.
These examples demonstrate that opinions on this issue are often controversial. Open, sensitive, professional discussion on cultural differences, as well as attention to best practice, is needed in order to determine what is typical among all of our students with respect to dialect. Our profession can only be judged as successful when concrete numbers finally indicate proportional representation of all students in special education.
This Month's Featured Vendor: Bilinguistics
We thank Bilinguistics and their Therapists for providing this article for our Newsletter
Scott Prath, M.A., CCC-SLP
Scott completed his master's degree at the University of Texas at Austin in Communication Sciences and Disorders. He also completed his bachelor's degrees at the University of Texas in Spanish and Communication Sciences and Disorders. His studies focused on second language acquisition and speech productions in Spanish-speaking children with cochlear implants. He has expertise working with children with cleft lip and palate, has presented to Speech-Language Pathologists internationally and throughout Texas, and translates for the Spanish-speaking community in Austin. Scott's recent focus has been on the correct identification and evaluation of minority populations.
Marie Wirka, M.S., CCC-SLP
Marie earned her master's Degree in Communicative Disorders at the University of Wisconsin — Madison. She then worked for the Madison Metropolitan School District, where she re-discovered her interests in Spanish and bilingualism. She had first gone to Mexico while studying Spanish at the University of Notre Dame, where she earned her Bachelor's Degree in Psychology and Sociology. After studying in Spain during the summer of 2004, she became the Bilingual/Bicultural Speech/Language Clinician for the Madison Schools. She held this position for two years and then moved to Guanajuato, Mexico where she dedicated herself to learning Spanish and teaching English as a Foreign Language. Recently returned from Mexico, Marie is currently interested in bilingual language acquisition and culturally-sensitive assessment procedures.
Keith Lebel, M.A., CCC-SLP
Keith earned his master's degree in Communication Sciences and Disorders at The University of Texas at Austin, where he participated in the bilingual clinical training program and research on bilinguals. He speaks English, Spanish, and French. He lived in Venezuela, where he interned at the Instituto Venezolano de la Audición y el Lenguaje. Keith worked as a bilingual speech-language pathologist in Holyoke, Massachusetts. He has extensive experience working with the birth-to-three and preschool population, as well as providing treatment for dysphagia and cognitive/linguistic rehabilitation for adults in acute and home-care settings.
Please support our featured vendors and authors by visiting
Bilinguistics
PediaStaff hires pediatric and school-based professionals nationwide for contract assignments of 2 to 12 months. We also help clinics, hospitals, schools, and home health agencies to find and hire these professionals directly. We work with Speech-Language Pathologists, Occupational and Physical Therapists, School Psychologists, and others in pediatric therapy and education.