Focus on Bilingualism: Language Screening and Assessment in Bilingual Children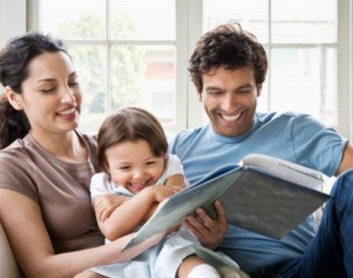 By: Virginia Li, Ashley Springer CCC-SLP, and Danielle Dietz CCC-SLP – Pathways.org
Approximately 1 in 5 school-age children in the United States speak a language other than English at home, up from 1 in 7 two decades ago [1]. As this demographic continues to grow, early childhood professionals need to develop more effective language screening and assessment methods for young bilingual children. The sooner language disorders are identified, the greater chance children have of improving with therapy. Developing better language evaluations will also help to reduce the under and over-identification of bilingual children for special education services and speech-language intervention. This article will address the current state of bilingual screening and assessment practices, the associated challenges, and suggestions for future improvement.
Current Screening and Assessment Methods
No single evaluation can provide a thorough understanding of a bilingual child's language abilities. This is why it is important for early childhood professionals to integrate a variety of testing strategies, including formal and informal assessments, parent reports, and observations in natural settings. Assessments are ongoing, even through treatment, allowing speech-language pathologists to track a child's progress. The dynamic assessment approach, which focuses on current skills as well as learning potential, is particularly useful in helping to distinguish between a language disorder and language difference [3].
Standardized language screening and assessment tools may be required by some programs, but test administrators should be aware of their limitations when used to evaluate bilingual children [4]. It is essential to assess each language a child uses, especially for young bilingual children who are still in the early stages of language development.  A small number of standardized tests are available in Spanish, but many are not normed on the bilingual population. Furthermore, no such tests currently exist for any other language group.
The Preschool Language Scale-5 (PLS-5) is available in Spanish and has been normed on both monolingual Spanish-speaking children and Spanish-English bilingual children in the United States. The Clinical Evaluation of Language Fundamentals-4 (CELF-4), targeted towards a slightly older age group, is available in Spanish but has not been normed on bilingual children [5]. Standardized evaluations of general development, available in Spanish but not normed on bilingual children, include the Early Screening Inventory-Revised (ESI-R), the Battelle Developmental Inventory-2 (BDI-2), and the Learning Accomplishment Profile-Diagnostic (LAP-D).
Conducting a screening or assessment in only one language, especially without taking into consideration a child's dominant language, can result in misleadingly low scores in language ability. Bilingual children should be evaluated in each language they use by a trained bilingual speech-language pathologist. When this is not possible, evaluations may also be conducted through an interpreter. However, tests administered through an interpreter are not given in a standardized manner, so these scores cannot be formally reported. Interpreters may also reduce the validity of informal clinical evaluations.
Informal evaluations help provide a more complete picture of a child's abilities and progress. The Transdisciplinary Play-Based Assessment (TPBA) and Bilingual Early Language Assessment (BELA) do not provide standard scores, but can be helpful supplements to formal evaluations.
Parent interviews are very important in the assessment process, especially at the early childhood age. Parents, and other adults who regularly interact with a child, can provide reliable insights into a child's language abilities at home and at school over a period of time. Their input can be collected through ethnographic interviews or reports such as the Ages and Stages Parent Questionnaire and the Child Development Inventory (CDI), both available in Spanish.
Challenges
Current screening and assessment practices for young bilingual children are insufficient. This is due to the lack of standardized evaluation tools, limited financial resources and related professional development opportunities, and the shortage of trained bilingual and bicultural speech-language pathologists. A 2012 report from the American Speech-Language-Hearing Association (ASHA) indicates that only 5 percent of U.S. speech-language pathologists and audiologists meet the ASHA definition of a qualified bilingual service provider [2].
Assessment developers face their own set of challenges. At this time, they lack information on typical language development and standard clinical markers for language impairment in bilingual children. Furthermore, young bilingual children come from a wide variety of linguistic and cultural backgrounds, and speakers of different languages experience different language milestones. While the majority of bilingual children in the United States come from a Spanish-speaking household, there are almost 400 languages spoken across the nation [1]. Current developments in screening and assessment tools focus on Spanish-English bilinguals, and it may not be possible to create standardized tests for every language group.
Future Directions
To improve language screening and assessment practices for bilingual children, we must continually develop more accurate standardized tests. Researchers at the University of Texas at Austin are currently developing the Bilingual English Spanish Assessment (BESA) and Bilingual English Spanish Oral Screener (BESOS), which speech-language pathologists will soon be able to use to identify Spanish-English bilingual children with true language disorders [6].
Programs should also set long-term goals to recruit more bilingual and bicultural early childhood professionals. In the short-term, educational institutions and employers can focus on providing proper training and continuing education for speech-language pathologists to make appropriate clinical judgments when evaluating bilingual children.
—
 About the Contributor: Pathways.org:   Pathways.org, is a national not-for-profit organization dedicated to providing free resources and information for health professionals and families on children's sensory, motor, and communication development. Our infant development brochure, recognized and endorsed by the American Academy of Pediatrics, is available in 15 languages, and additional free educational materials are available in English and Spanish on our website. For more information, please visit Pathways.org, email [email protected], or call our toll-free parent-answered hotline at 1-800-955-CHILD (2445).

References:
[1] U.S. Census Bureau. (2013). Language Use in the United States: 2011. Retrieved from http://www.census.gov/prod/2013pubs/acs-22.pdf.

[2] American Speech-Language-Hearing Association. (2012). Demographic Profile of ASHA Members Providing Bilingual Services: August 2012. Retrieved from http://www.asha.org/uploadedFiles/Demographic-Profile-Bilingual-Spanish-Service-Members.pdf

[3] Kapantzoglou, M., Restropo, M.A. Thompson, M.S. (2012). Dynamic Assessment of Word Learning Skills: Identifying Language Impairment in Bilingual Children. Lang Speech Hear Serv Sch, 43: 81-96.

[4] National Association for the Education of Young Children. (2005). Screening and Assessment of Young English-Language Learners. Retrieved from http://www.naeyc.org/files/naeyc/file/positions/ELL_Supplement_Shorter_Version.pdf

[5] Kohnert, K. (2010). Bilingual children with primary language impairment: Issues, evidence, and implications for clinical actions. Journal of Communication Disorders, 43(6): 456-473.

[6] Peña, E. D.  & Bedore, L. M. (2011). It Takes Two: Improving Assessment Accuracy in Bilingual Children. The ASHA Leader.

PediaStaff hires pediatric and school-based professionals nationwide for contract assignments of 2 to 12 months. We also help clinics, hospitals, schools, and home health agencies to find and hire these professionals directly. We work with Speech-Language Pathologists, Occupational and Physical Therapists, School Psychologists, and others in pediatric therapy and education.