Interview Like a Pro: Part Three – Specific Clinical Questions to Be Prepared For and to Ask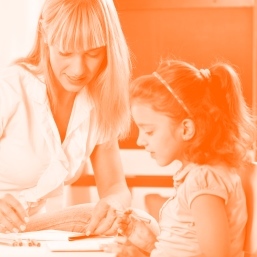 Editor's Note:  This post is part three of a four-part interview guide for speech-language pathologists.   To read the rest of this guide, visit our Interview Like a Pro – The SLP's Guide landing page.
There is a wide range of the types of clinical questions that you might get asked during an interview.   Specifics will depend, of course, on the setting for which you interview, the ages and diagnoses of the children you will be treating in the position, the amount of independence you will be expected to have in the job, and whether or not you will be expected to be fluent with new technology.
The following list of questions are a "good start" to help you begin thinking about the types of questions you should be prepared to answer.
OPEN ENDED QUESTIONS
For experienced therapists:  If this job was a "ball of clay" what would you make or create?  (in other words what would your ideal clinic/department look like – what programs/groups would you create, etc…)
For CFYs:  In your work or professional life, where do you shine the brightest?
How do you handle interruptions or changes to your daily schedule? Give me an example?
What did you like the least/most about your last position?  Why?
Describe a significant challenge you faced in your professional life and how you over came the obstacles to accomplish it anyway?
QUESTIONS ON TESTING AND ASSESSMENT
What tests/assessments do you have experience with?
How will you handle a situation when a standardized assessment doesn't go as planned?
What alternatives to standardized assessments are there that you like or have used?
How have you adapted testing situations when a child cannot be tested with a "standardized" instrument?
What testing materials have you used? Do you recognize these (you may be shown some they use there)?
What is your confidence level with informal assessments/procedures – such as language sampling?
How knowledgeable are you about standard childhood benchmarks/milestones?
How confident are you in judging whether a child has met or will meet development milestones for those children that cannot participate in standardized assessments?
What would you / do you do if you suspect abuse in the child's home?
QUESTIONS ABOUT TREATMENT EXPERIENCE AND PHILOSOPHY
What treatment models do you have experience with?  (for example, behavior analysis for kids with autism spectrum disorders, developmental relational model, etc)?
 What specific disorders have you had experience with?
 Are there populations or specific disorders you are uncomfortable with?  If so, which ones? Why?
Are you comfortable working with adolescents and/or kids who are bigger than you?
 Are you more confident with early childhood development type cases (early childhood) or language learning disabilities (school-age)?
Do you have experience treating children with Traumatic Brain Injuries?
What Behavioral Management skills do you have?
Are you more likely to verbally prompt children, touch or both – to redirect them?  (Interviewers here are looking here to make sure candidate is not a "restrainer.")
What are your play skills?  (Interviewers are trying to gauge if you get down on the floor – among other things – or not)
What toys do you like to use most with the little ones?
Are there particular tools you use frequently, and that are your favorites?
What is your experience with technology in therapy (iPads, AAC devices, etc?)
QUESTIONS ABOUT TECHNOLOGY, RECORD KEEPING AND DATA COLLECTION

Do you use graphic organizers?
What technology tools have you used for record keeping?  Do you use Google Docs, Evernote, other?
How frequently do you collect data on specific children and what system do you use?
How comfortable are you with sharing data measurable progress with parents and teaching colleagues – in meetings, etc?
Tell me about your writing skills (You may be asked to show/provide a sample)
It's always a good idea to be prepared to ask a few questions at the end of the interview. Make sure you allow the interviewer to ask all their questions and complete their process, before you ask your questions.  By not interrupting the interviewer, you are showcasing your listening skills and emphasizing your interest in what they have to say.    Here are some questions for you to ask:
QUESTIONS FOR YOU TO ASK
What are the responsibilities of this job? (perhaps ask for a written job description)
Size – the number of students or clients served, number of schools, number of administrators or managers
Will I have access to other professionals in the department?
What is the chain of command for this position?
For CFYs:  Will my supervisor be regularly available to me?
What are your HIPPAA guidelines? (first names only on folders, double locks anywhere files are kept, etc.)
 What are your insurance credentials?  How long does it take to get things approved, etc.
Will I have Case Management responsibilities?
Recent awards and honors the district or organization has received
Why are you hiring?  Why did the last person leave?
Tell me about the rest of your team.
Reputation – How is this district or employer perceived in the city/town compared to others?
What hours am I expected to be there?
Do you co-treat? Do you have shared planning time for certain children?
In schools:  What are safety drill procedures?  Do you have regular practice lockdowns?
What is caseload size/makeup/age grade, diagnoses of kids? What are the economic, geographic, cultural and socioeconomic factors for the families that you will be serving?  If the employer is a school district, is it growing or shrinking?
Do I get same planning time for all cases, or do I get more time for more involved kids?
What is the expected dress code for this particular setting?
What types of therapy materials are provided?
Is there a budget for purchasing new/updated therapy and assessment materials?
What will my work space consist of?
Am I responsible for tracking my own PD hours? (Apparently some places have people who track them for clinicians)
Will I be expected to supervise other clinicians/assistants/para-professionals?
How is data recorded and reported? What are the expectations in terms of paperwork?
Are there support staff available? What reports / paperwork am I responsible for and what might support staff help with?
Continue to Part Four of  Interview Like a Pro – The SLPs Guide

PediaStaff hires pediatric and school-based professionals nationwide for contract assignments of 2 to 12 months. We also help clinics, hospitals, schools, and home health agencies to find and hire these professionals directly. We work with Speech-Language Pathologists, Occupational and Physical Therapists, School Psychologists, and others in pediatric therapy and education.