Pediatric Therapy Corner Too: Reflections on Alaska…Where Life is Bigger Tales of a Seasoned OT Returning to the Frontier State
Editor's Note:  Susan Mullins, OTR/L is a returning contractor for PediaStaff.  This year, she accepted the opportunity of a lifetime to work in Fairbanks, Alaska.  Before she left for her adventure, we asked Susan if she would write an article for us about her early experiences there that we could share here on our blog and newsletter.   Little did she know how profoundly this trip would affect her – and so quickly!  
When I first read Susan's essay, I thought it read like an ad for PediaStaff!  I seriously contemplated asking her to rewrite it so our readers wouldn't think we wrote it under her name.  But then I thought,  "No.  This essay is from the heart and I shouldn't touch it!"   So, here it is, unedited!   Thank you Susan for such a beautiful account of your impressions so far!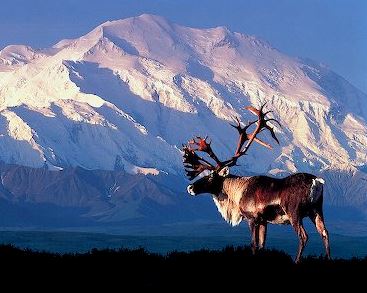 by  Susan Mullins, OTR/L
Does the road call your name? A sojourner spirit, nature lover, or adventure seeker describe you? Do solitary moments gazing at the Aurora Borealis (northern lights), hanging glaciers, mountain peaks, and animal sightings grab your attention? A travel assignment with Pediastaff to Alaska might just be for you!
The 49th state which refers to the continental USA as  "the lower 48" is expansive, breathtaking, and a menagerie of culture. A rich history includes Native First Nations and Russian influence, Klondike Gold Rush Days, naturalists, poets, and entrepreneurs with a pioneering spirit. Towns are small and friendly and at times quirky to the eye."Alaskana" can be observed including snow machines on roofs, ramshackle pioneering cabins including those which are dry and without running water, snowshoes and sleds propped up for practical use, Cardhartt overalls hanging next to a stack of wood prepared for winter, caribou antlers as decoration, and glimpses of gold dredges from past and present prospector days of the late 19th century. Bears, musk ox, dall sheep on a ridge, and the invariable ambling moose chewing scrub brush by the road, licking salty cars, or exploring the grocery store parking lot also grace the scene and are a constant companion in winter.
Do puffin sightings, orcas breeching, sea lions, migrating caribou herds and sand hill cranes, or the sound of calving glacial ice crashing into a sea surrounded by mountains peak your interest? Or perhaps waterfall hikes, camping in public use cabins on a star filled night after pulling sleds over a pristine untouched snow? Wildflower viewing, berry picking, biking, learning to carve birch baskets, or fishing during the salmon runs can be had during the long days of summer. Your soul will be touched to its core with the grandeur and raw beauty of this state! Unspoilt pristine places with a strong preservation effort are to be found! Symphony, the arts, shopping, Iditarod sled races, ice carving and arts festivals, halibut fishing tournaments, museums, university gatherings, and the amenities of conveniences can be found in larger cities of Anchorage, Fairbanks, and the Matsu Valley which hosts the AK State Fair and 300 pound cabbages growing in full sun and just a stones throw from various glaciers, lakes, and mountains just begging to be explored!! Seward boasts the Alaska Sea Life Center coupled with various boat tours and Valdez and Homer offer unmatched seafood and fishing opportunities surrounded by peaks with bear watching options! Take a ferry ride to an old Russian village, stroll the beach, or perch at a local café to people watch while soaking up the revered sunlight!
As a therapist you will work with dedicated top-notch professionals who welcome your talents and perspectives. Schools vary in size and celebrate the diversity of Native cultures, military families, and Russian orthodox students to mention a few. Classes and school districts are well equipped, up to date, and offer dynamic therapy staffs with a variety of diagnostic groups. "Bush communities" are often served by itinerant therapists who use prop planes from larger cities and are met by snow machine for transport.
Providing home visits on my first assignment in the Matsu Valley community just north of Anchorage was a highlight as you enter into the true environment in which homebound students learn and play. Bald eagles, frequent moose encounters, deep fall hues of amber and  fire orange, snowy roads glistening in the sun, and warm appreciative families greeted this Florida OT!  Dress in layers, take precautions when needed, and let your spirit soar at work and play whether skiing, kayaking, snowshoeing, simply taking a stroll, or propping up with a good book fireside! Each region offers its own flavor of history and culture! Salmon, halibut or a relaxing veggie meal with new friends can be had! Enjoy camaraderie as groups get together weekly to nurture relationships and collaborate professionally and socially.
I am looking forward with anticipation to completing my first week in Fairbanks, in interior Alaska, as I share these experiences with you. It appears I will be working with a span of preschool to young adults in transition work programs including residential day treatment, elementary, and middle schools. Northern Lights have swooned across the sky, Denali National Park is in my backyard, and a boreal forest walk close to town have etched themselves in my heart! Come along or come on up! Did I mention the Alcan Highway journey here? My little ole Prius and now Subaru did just fine! Take the plunge….you will never be the same!
I'd be happy to correspond with anyone who has an interest and may be reached at smullins4 at gmail dot com or my emerging blog at  http://onefootsojourner.blogspot.com/
Susan Mullins, OTR/L
dup 61919

PediaStaff hires pediatric and school-based professionals nationwide for contract assignments of 2 to 12 months. We also help clinics, hospitals, schools, and home health agencies to find and hire these professionals directly. We work with Speech-Language Pathologists, Occupational and Physical Therapists, School Psychologists, and others in pediatric therapy and education.