Great Sensory Activity / Treat for the Holidays! – Ziploc Fudge!
Editor's Note:   Here is a terrific activity for following directions, sensory, and hand strengthening!  Not to mention easy and yummy!!
[Source:  Kidsactivitiesblog.com]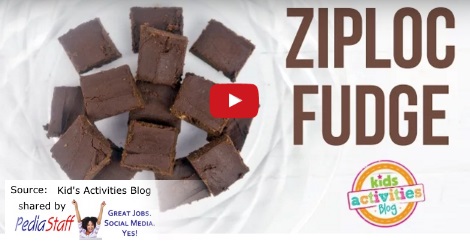 Ziploc Fudge in a baggie is one of my favorite treats to make because it is just what it sounds like — fudge made in a ziplock baggie!
My son loves to help make it. He's an expert at squishing all the ingredients together to create this creamy fudge.
1/2 cup of butter

4 oz cream cheese

1 tsp vanilla extract

2/3 c unsweetened cocoa powder

1 lb. powdered sugar

1 gallon-sized Ziploc bag