SLP Corner: Adapted Books
by Peg Hutson-Nechkash, M.S., CCC-SLP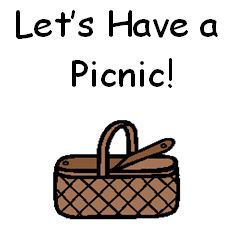 Exposure to books and interacting with print are goals for many of our students with special needs. Adapted books provide hours of fun and meet treatment goals for students of all ages.
Adapted books are adaptations made to children's literature and stories to make books more accessible and understandable for all students.  Adaptations to books may include: using voice output devices, reducing visual distractions on pages, using props to accompany a story, providing picture symbols to place on pages, scanning a book to view on a computer screen or adding Popsicle sticks or large paper clips along the side to help with turning pages. These are just a few of the ways that books can be adapted.
For copyrighted books, adaptations can be made as long as there is a hard copy that accompanies the adapted book. For this reason, it is better if the book is owned by the school or the teacher, rather than a book borrowed from a public library.
An online search will yield many options for adapted books. Classics such as: If You Give a Mouse a Cookie and Brown Bear, Brown Bear, What do you See? are available in adapted form. An adapted form of Shakespeare's Romeo and Juliet is even to be had.
I use adapted books with all of my students from pre-readers to readers and often create adapted books to address particular students' goals. For students who need help with conceptual knowledge I have created books that require students to place picture symbols on pages that depict the story sentence, e.g., "Ants on the sandwiches" from Let's Have a Picnic or "A shark is under my bed" from "There is Something Under my Bed." Prior to using one of these books, I print off the pages on cardstock and place them into clear plastic page protectors. Rings are used to hold the pages together. Small Velcro dots are placed on the pages where the picture symbols should go. The picture symbol cards are also printed on cardstock and laminated with a corresponding Velcro dot placed on the back. When working with students, I decide how many picture cards are made available at one time. You can provide all of the picture cards for some students or only a few.  As you read the story aloud, instruct the student to place the picture cards on the appropriate pages as a visual support. For example, in "Where is the Monkey?" on one page, the monkey is between the flowers. Students are asked to place flower picture cards on the outside circles and the monkey picture card in the center.
The learning doesn't stop when all the picture cards are placed in the book. I encourage students to retell the story using the picture cards in the book and draw pictures about the story. Using adapted books promotes reading, vocabulary development, sight word recognition, sentence formation, and fosters a love of reading.
An engaging adapted book, Let's Have A Picnic, accompanies this article. Please follow these instructions for best results:
Set your computer to print pages in landscape orientation
Use cardstock for all pages
Place pages in clear plastic page protectors and secure with rings
Place Velcro dots on the circles found on the pages
Laminate picture cards and place corresponding Velcro dots on the back
Place page-turners on the pages if necessary
Enjoy!
Free Download, Let's Have A Picnic

About the Author -Peg Hutson-Nechkash, M.S., CCC-SLP:  Peg has been working as a SLP in the public school for over 30 years. Peg is the author of numerous speech and language materials including Help Me Write, Story Stunts, and Deeper Meanings. She has also presented at the local, state, and national levels.
For additional adapted books, please check out her store in Teachers Pay Teachers using this link:   http://www.teacherspayteachers.com/Store/Peg-Nechkash