Boys Who Play Video Games Have Lower Depression Risk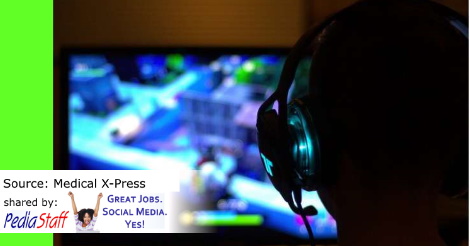 [Source:   Medical X-Press]
Boys who regularly play video games at age 11 are less likely to develop depressive symptoms three years later, finds a new study led by a UCL researcher.
The study, published in Psychological Medicine, also found that girls who spend more time on social media appear to develop more depressive symptoms.
Great opportunities exist for experienced Occupational Therapists for established sensory-based Autism clinics in Rome and Cartersville, Georgia.  We're looking for Occupational Therapists that have experience in sensory integration, motor coordination and neurological processing.  *  These clinics specialize in innovative and sensory-based pediatric…...
LEARN MORE
Come out to beautiful Lamar, CO and enjoy some small-town living for the remainder of the 2020-2021 school year, as well as the 2021-2022 school year! We are in need of a great School Psychologist to work full-time for 34 hours per…...
LEARN MORE
Are you a Licensed School Social Worker or a Licensed Clinical Social Worker looking for a great job for this Springtime?  We need a licensed school Social Worker or a Licensed Clinical Social Worker to help us in our district located near…...
LEARN MORE