Braille Is Everywhere, But Most Kids Who Are Blind Can't Read It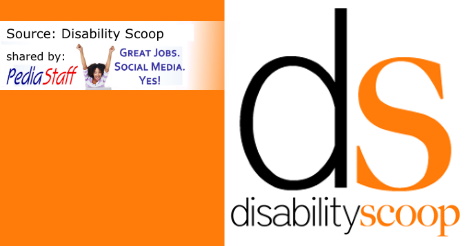 [Source: Disability Scoop]
The challenger sat alone at a square folding table in the center of her teacher's immaculate living room, stockinged feet whispering against the plush, white carpet, hands poised over a blue Perkins Brailler — something like a manual typewriter crossed with a court reporter's steno machine. To say the Brailler is loud is an understatement. The force required to emboss Braille paper produces a noise less like typing and more like repeatedly firing a BB gun.
"It's really loud," said contender Lynn Wu, who at the time was a rising freshman at Tesoro High School in Orange County and a finalist in the 20th annual Braille Challenge, a showcase for the most talented students who are blind in the U.S. and Canada.
Read the Rest of this Article on Disability Scoop
Are you a licensed Teacher of the Vision Impaired?  If so, we are hiring a Vision Impaired teacher with the appropriate license to work full time for the remainder of this year and possibly into the next.  Apply now if you are a…...
LEARN MORE
PediaStaff is hiring a Teacher of the Hearing Impaired for a leave coverage in a DHH program.  You'll start in March, the assignment runs through the end of the school year and possibly some ESY.    * Full-time hours    * March…...
LEARN MORE