Families Say Mask Policy Discriminates Against Students In Special Ed
[Source:  San Diego Union Tribune]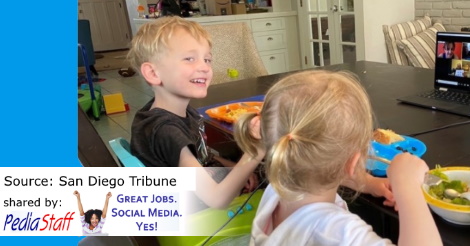 Erin Coller's 5-year-old son, who has an intellectual disability and autism, is not allowed to go to school because he can't wear a mask.
Cadman has sensory defensiveness, which means he is hypersensitive and overreacts to certain stimuli. He especially doesn't tolerate anything on his head or face, not even a hat, and he rips off masks in seconds, Coller said.
Cadman's school, Hawthorne Elementary in San Diego Unified, has invited him to come to school to work with a teacher for up to 30 minutes a week. It's part of San Diego Unified's Phase One reopening, which so far has provided about 3,000 students with in-person support sessions.