Meta-Analysis Shows Promise for Yoga, Meditation, Mindfulness in Concussion
[Source:  Medical X-Press]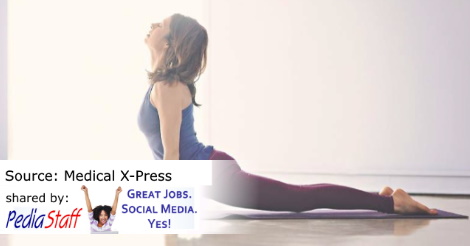 When Rebecca Acabchuk was studying mild traumatic brain injuries while working on her doctorate in physiology and neurobiology at UConn, she met a student athlete who had suffered multiple concussions.
"When I started doing research on concussions, people just started coming to me," Acabchuk says. "Families at my daughter's school, anytime somebody had a concussion, I would hear about it—I would hear these personal stories and all the struggles of people who had concussions and their symptoms just didn't resolve."
So it was for the student athlete, who told Acabchuk that she would experience seizures when a smoke alarm went off in her dormitory.