School Psychology Corner: Beneath the Smiles and Laughter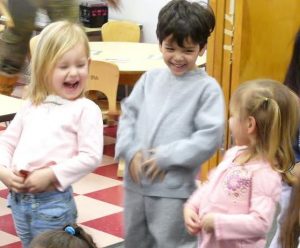 by Mark A. Simpson, M.S., Ed.S.
With the recent and unexpected loss of legendary entertainer, philanthropist and comedian, Robin Williams, the topic of mental health has been a national conversation as of late. While it is uncertain how much Williams' battle with depression played a role in his death, there is no doubt his mental illness played a significant role in his life. For Williams, mental illness and comedy were not mutually exclusive.
But he was not alone. Like Williams, beloved comedians Chris Farley and John Belushi also lost their battles with addiction and substance abuse. Owen Wilson, often celebrated for his portrayals of offbeat characters, attempted suicide in 2007 while battling depression, at a time when his public image was generally regarded as pristine.
Jim Carrey, who, like Williams, has taken turns with both comedic and dramatic roles, has discussed frequent battles with depression. In a 2004 interview with 60 Minutes, he cited early childhood struggles with poverty and his mother's ongoing medical troubles, saying "… I'd bounce off the walls and throw myself down the stairs just to make her feel better."
As a school psychologist, the discussion of comedy and mental illness has more localized affects in our own classrooms, which we see in every day cases with students acting as class clowns.
We all know what being a class clown may entail. Chances are, in a given moment, we each have displayed a bit of timely, or untimely, humor in class. In fact, according to a study completed by William Watson Purkey, a professor and author of Teaching Class Clowns (And What They Can Teach Us), there is one class clown per every class of 30-35 students.
Purkey's research focuses on the ways class clowns can actually be beneficial toward classroom instruction. Humor can often be a powerful motivator toward participation in classroom discussion and can enhance student engagement and learning. However, the promotion of an engaging learning environment may very well not always be the class clown's overall intent.
The most common perception of class clowns is that there may be more at play beyond the surface of their smiles and laughter, which come as a result of their comments or antics. When a class clown takes humor to an extreme, such as interrupting the classroom during instruction, constantly calling out at inappropriate times, or dancing on tables during lunch, it is widely viewed that these behaviors may manifest as a defense mechanism against pain or turmoil which may exist within the student.
The smiles and laughter gained by these behaviors may be suppressing the student's own feelings of sadness, nervousness, uncertainty, low self-worth or loneliness. And these feelings could exhibit as a result of disruptions at home or a break in the family system. If pervasive and consistent, feelings of low self-worth, sadness and social withdraw could be attributed to a potential mood disorder, such as depression, or an anxiety disorder, such as generalized anxiety. Regardless, when a class clown behaves in such an unacceptable and disruptive manner in school, it is often a cry out for help.
In order to help these students, it is important to understand that behaviors are never random. There is always a function to the behavior, and there are various factors to consider, such as the environment, social stressors, or a mental illness or disability. Thankfully, many schools are well equipped with the necessary personnel to assure the academic and behavioral successes of these students.
As a result of a psychoeducational evaluation, an Individualized Education Plan (IEP) may be developed with specified goals and specifically designed instruction tailored for the students' specific areas of need. Often times for our students with emotional and behavioral difficulties, a Positive Behavior Support Plan (PBSP) is found to be necessary as a result of a Functional Behavior Assessment (FBA). Additionally, emotional or learning supports may be recommended as well.
The overall goal, as a result of these various potential educational plans, would be to teach positive, pro-social replacement behaviors through the use of consistent and reinforcing behavior management systems and counseling services. In the case such plans are not warranted, the regular education staff are often encouraged to consult with the school psychologist and school counselor on strategies to implement within the regular education classroom to promote mental health and well-being while maintaining the student's personality and knack for humor.
The earlier a potential mental illness or disability is identified, the more likely the student is to become a successful, intelligent individual with a strong sense of character and resiliency.
Robin Williams led a fantastic life. He was the ultimate impromptu entertainer, a multi-award winning actor, and a strong supporter of our military and those less fortunate. While his loss is tragic, his battle with mental illness has catalyzed a necessary and vital discussion about mental health.
He helped shed light on what may live beneath the smiles and laughter of those around us.
 About the Author:  Mark A. Simpson, M.S., Ed.S.   is currently a practicing school psychologist at a school in the suburbs of Philadelphia. He is certified K-12 with his primary focus on the elementary population. He has conducted research regarding Response to Intervention and the discrepancy models in identification of disabled students. He also enjoys freelance writing about education and psychology.
Please support our followers.  Find and Follow Mark on Facebook at  MarkASchoolPsych and @MASPsych on Twitter

References
Hamlin, John. "Carrey: "Life is Too Beautiful." Online video clip. CBS. CBS, 18 Nov. 2004. Web. 17 Aug. 2014.
Monde, Chiderah & Pesce, Nicole. Robin Williams dead at 63: actor's battle with severe depression spotlights celebrities' mental illness. New York Daily News, 2014. Web. 17 Aug. 2014.
Purkey, W. W. (2006). Teaching class clowns (and what they can teach us). Thousand Oaks, CA; Corwin Press.
 


PediaStaff hires pediatric and school-based professionals nationwide for contract assignments of 2 to 12 months. We also help clinics, hospitals, schools, and home health agencies to find and hire these professionals directly. We work with Speech-Language Pathologists, Occupational and Physical Therapists, School Psychologists, and others in pediatric therapy and education.