Pediatric Therapy Corner: Why is He Behaving 'That Way?'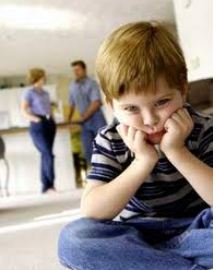 From Reading & Other Learning Disabilities
A Blog by Dr. Gary G. Brannigan and Dr. Howard Margolis
HM © Reading2008 & Beyond
Ever wonder why your child behaves in troubling ways that drive you crazy: dawdles, won't read, fights with David and Brian? We can't explain everything that might influence his behavior, like his genes, his DNA, his neurology, his body chemistry, or David and Brian's behavior. We know little about these. But we can tell you about PEATERR (pronounced Peter).  PEATERR identifies many important factors that cause behavior. Using it might help you learn what's currently causing your child's troubling behavior, an important step in finding solutions.
PEATERR (Peter)
PEATERR stands for Physiology, Experience, Action, Thought, Expectation, Reinforecement, and Relationships. First, we'll define the words and pose questions to explain them. Then we'll show you how you might use PEATERR to help your mythical 10-year old son, Charlie.
Physiology refers to your child's physical needs. Does he get enough quality sleep? Does he eat a nutritious diet? Are his allergies under control? Do his ears and throat hurt? Must he sit in class far longer than his body can tolerate? Daily, does he get enough aerobic exercise?
Experience refers to what your child has seen or is seeing, what's happened or is happening to him. Was he humiliated when reading aloud because he read terribly in front of his class? During recess, did his classmates tease him about his "crappy" reading? Did they ridicule him? Did the sudden death of his dog make him highly anxious about death and short-tempered with classmates? Is he regularly rewarded (reinforced) for skipping homework?
Action refers to what your child did or does; it involves physical movement and relates to experience. When he skips homework to play basketball, does he feel rewarded for doing something he loves and avoiding something he hates?  When he worked diligently to complete his homework, an action, did he experience failure because the homework was too difficult?
Thought refers to what your child tells himself. When other kids teased him for his "crappy" reading, did he tell himself, "I'm stupid. I'll always be stupid"? When he worked diligently to succeed on his homework, but earned a failing grade, did he tell himself, "I'll never do homework again. No matter how hard I try, I'll always fail. Face it—I'm dumber than cement"?
Expectation refers to what your child thinks will happen. Expectations are often wrong, but in many children's minds they're accurate, they're real, they're facts. Does he think that working hard on homework will inescapably result in failure and shame? (If so, it's smarter to avoid homework.) Does he expect that diligent efforts to improve his reading will frustrate and shame him in front of his peers? Or does he think that diligent efforts will lead to success, satisfaction, and self-respect? Does he think it will help him achieve a personally important goal?
Reinforcement is what all children (and adults) want. Positive reinforcement refers to giving children something they want for engaging or not engaging in specific actions. For example, a child who greatly values his teacher's praise will likely increase his attention when he expects her to say, "Charlie, I liked the way you carefully examined the diagram." Negative reinforcement generally refers to an action that removes or stops something a child wants to eliminate, minimize, or prevent. If, for example, a child desperately wants to escape from his sweltering classroom and his teacher announces that anyone who earns a "B" on their work and turns it in before 11am can leave early for recess, he'll probably work hard to successfully complete it before 11am (as long as he expects to succeed). If children greatly value a reinforcer, know how to earn it, and believe that with reasonable effort they can, they're likely to try.
Reinforcement strengthens the behavior it immediately follows (whereas lack of reinforcement weakens it). It increases the likelihood that the behavior will occur again. Frequently reinforcing children for the wrong behavior, like whining, creates problems for everyone. So when your child engages in troubling behavior, ask, "Is anyone intentionally or unintentionally reinforcing him for the behavior? When he whines, does he get what he wants? Does removing him from reading for disrupting the lessons act as a powerful reinforcer that will encourage more disruptions? For him, is removal welcome escape from an intolerable situation?"
Relationships are what life is about. They define life. Children, like all people, will generally work to please people they respect, who treat them with respect, who treat them fairly, who listen to them, who respond quickly, sensitively, and appropriately to their needs and feelings. Typically, do your child's teachers treat him with respect or do they belittle him? When your child makes a mistake, do you typically try to understand his needs or pierce his ears with screams? Typically, do your child's teachers work to know and understand him, or do they treat him as a number without needs or feelings? To an extent, children's behavior reflects how adults treat them. It also reflects how other children treat them. Does your child have several good friends, or is he lonely? How do other children treat him?  In general, how do his classmates act? How do they express their values?
Using PEATERR to Help Charlie
As you read each paragraph in this section, ask: "To which PEATERR factors does this paragraph refer?"
If Charlie is exhausted, anxious, and inattentive in school, and he sleeps little at night, sleep deprivation may be causing his school problems. To find out, you may want to try Dr. Stephen M. Lange's suggestions for improving sleep. If his suggestions don't work, see a physician or psychologist who specializes in and is trained in sleep disorders.
If Charlie refuses to read, despite having a kind, knowledgeable, and skilled teacher who gives him reading materials at his identified reading level, check if he's having headaches, visual problems, frustration with the reading materials, or anxiety about the inevitable failure ahead.
If he continues to mutter, "I'm stupid," if he throws his book on the floor, screaming, "I'll never understand this stuff," and he ignores your words of comfort and encouragement, read about Cognitive Behavior Therapy (CBT) or Rational Emotive Therapy (RET) for children. These therapies can reverse the destructive things children automatically tell themselves. See a qualified clinical or child psychologist, trained and skilled in using CBT or RET.
If he usually completes his homework, but rarely submits it, explore the possibility that he prefers a grade of zero to embarrassment or the ridicule of his friends.
If the rewards you promised him for reading more books aren't working—he won't invest the slightest effort—ask yourself three questions: (1) "Does he value the rewards nearly as much as I thought he would?" (2) "Does he think the task is too difficult?" (3) "Does he want to please or disappoint me, or does he even care?"
Limits of PEATERR
PEATERR is not magical or all-powerful. Sometimes, it will not immediately help you solve the problem. But like a good detective, you need to find and follow the clues and test their validity. PEATERR is a good place to start. Rather than chaotically and haphazardly looking at everything, PEATERR quickly points you toward likely clues that may prove highly informative. Once the clues have given you plausible ideas about the one, two, or more current causes of the problem, you can test their validity; if they're valid, you can probably figure out how to minimize or eliminate the troublesome behavior. But finding the current causes is often hard detective work, with some false leads. Thus, testing your leads is necessary. It's just part of solving the problem and helping—not blaming—your child. So good luck using PEATERR in your detective work!
Featured Authors:   Howard Margolis, Ed.D and Gary G. Brannigan, PhD
Howard Margolis, Ed.D., is Professor Emeritus of Reading and Special Education at the City University of New York. Howard is former editor of the Reading Instruction Journal and the Journal of Psychological and Educational Consultation; for almost two decades he has edited the Reading & Writing Quarterly: Overcoming Learning Difficulties. Howard has received many honors, such as two Media Arts Awards from the New Jersey Development Disabilities Council and the Educator of the Year award from the Learning Disabilities Association of NJ. He was a special education Hearing Officer for Delaware and New Jersey and has frequently worked with parents and schools to settle disputes. Recently, Queens College's Department of Educational and Community Programs honored his work by creating The Howard Margolis Advocacy and Social Justice Award.
Gary G. Brannigan, Ph.D., is a Professor of Psychology at the State University of New York at Plattsburgh. Gary is a licensed Clinical Psychologist and a certified School Psychologist who specializes in parenting issues. He has worked with many children with learning, reading, and other disabilities and their families. Most of his research has been on educational and psychological assessment, and he has published numerous professional articles and books. He recently received the State University of New York Chancellor's Award for Excellence in Scholarship.


PediaStaff hires pediatric and school-based professionals nationwide for contract assignments of 2 to 12 months. We also help clinics, hospitals, schools, and home health agencies to find and hire these professionals directly. We work with Speech-Language Pathologists, Occupational and Physical Therapists, School Psychologists, and others in pediatric therapy and education.