SLP Corner: With a Bit of Grace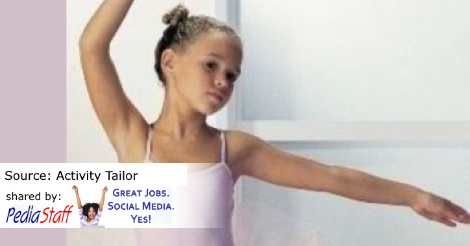 by Kim Lewis, M. Ed., CCC-SLP
When I was in grad school, our campus clinic saw a high percentage of fluency clients.  One of the clinical supervisors was passionate about this area of our field and, as a result, I had the opportunity to work with a variety of clients ranging in age from preschool to college to a sweet elderly woman who, I realize now, was there more to train us then for any help she really needed.
We practiced guided relaxation, easy onsets, pullouts, cancellation, DAF—all the techniques we'd read about in our texts.
Fluency therapy is often so different than other areas of practice.  Often there are no concomitant speech or language issues.  So there's the opportunity to have conversations without the data collection of language or artic getting in the way.  Counseling is an integral part of treatment.
Frequently, I find myself having in-depth discussions about emotionally shared situations (i.e. class presentations).  The kiddos I've worked with have been eager to share their experiences.  Often there seems to be a sense of relief that they are talking to someone who knows what stuttering is, doesn't seem uncomfortable with any of its manifestations or to harbor prejudices.  The fact that we can offer actual help is almost a happy side note.
I've been working on discovering "the truths" of stuttering recently with a young student.  This activity which was recommended in "Dealing Effectively with Attitudes and Emotions of School-Age Children Who Stutter" by Kristin Chmela, MA CCC-SLP (part of the Stuttering Therapy:  Practical Ideas for the School Clinician series of DVDs from the Stuttering Foundation) consists of filling an envelope of true statements regarding stuttering.  In my therapy sessions, my student(s) generate facts ("the truth") about stuttering from readings, research or discussions we've had.  They print these facts on index cards and we'll review at least some each week.  They are also a great opportunity to practice the easy onsets and phrasing we've been working on.  We have cards that say, "It's important to talk face to face," "There are lots of ways to manage stuttering," and "It's ok to get angry about stuttering" among others.  But the shining star is:
"Kim is learning about stuttering from me."
It's empowering.  For the client to be the expert, especially when an adult is involved, is pretty heady stuff.  Periodically, I'll defer to my "advisor" during our sessions.
"Some people who stutter don't like to give presentations.  Why is that?" I'll ask.
Framing questions in a more general context, seems to give my helper better ability to reflect on their own experience and how it fits in with the skills I'm teaching.  For example, one student recently verbalized having anticipatory fear which led to how that always seems to make stuttering more pronounced.
Or, the student that explained that they speak more quickly when they're nervous which, in turn increases the amount of disfluent episodes.  For a student who has had minimal contact with anyone else who stutters, knowing they are advising me to help others out there struggling with the same issue has been another asset, even when practical limitations make meeting these other students unlikely.
I take notes.  I don't stutter myself, and while I do have much to offer in terms of management, there is a great deal I don't know simply due to lack of personal experience.
If I could re-do a clinical experience, I'd love to go back and work with that elderly woman from school.  True, I gained a patient participant, willing to allow me to try all the techniques I needed to practice.  Who watched me struggle with electronic devices (thank heavens for new apps that make DAF affordable and easy to implement!).  Who must have chuckled at therapy plans that included new techniques on an almost weekly basis reflecting a young person's attitude of "I can fix it!  Right now!  In record time!"
In my mind's eye, I would go back and, with a bit of grace, step aside and let her share her experience, gaining as much from those stories as I did from my texts.  I would listen to the authority and simply insert appropriate lessons in techniques and methods as they came up naturally.  That would be a smooth transition indeed.
Featured Author: Kim Lewis, M.Ed, CCC-SLP
Kim Lewis M.Ed, CCC-SLP has a private practice for pediatrics in Greensboro, NC. She is the blogger at http://www.activitytailor.com, providing creative ideas for speech therapy, and the author of the Artic Attack workbook series published by Say It Right.
Please support our contributing authors and visit Activity Tailor
dup 080919
PediaStaff hires pediatric and school-based professionals nationwide for contract assignments of 2 to 12 months. We also help clinics, hospitals, schools, and home health agencies to find and hire these professionals directly. We work with Speech-Language Pathologists, Occupational and Physical Therapists, School Psychologists, and others in pediatric therapy and education.