Treatment Found to Improve Cognitive Function in Patients With Fragile X Syndrome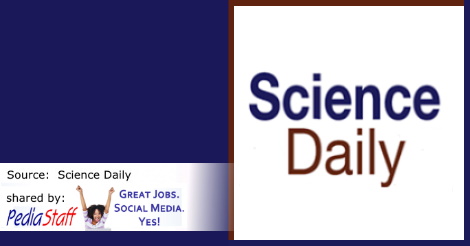 [Source:  Science Daily]
An experimental treatment produced improvements in cognitive function and language in patients with fragile X syndrome, according to study results published on April 29 in Nature Medicine. Fragile X syndrome (known as FXS for short) is the most common known genetic cause of autism and the most common cause of inherited intellectual disability.
"These results offer hope for patients with fragile X syndrome and their families," said Elizabeth Berry-Kravis, MD, PhD, a pediatric neurologist at Rush University Medical Center and principal investigator of the study. "The majority of clinical outcome measures were in favor of the drug. These measures included performance-based assessments, biomarkers, and parent and physician-rated scales, which in combination, suggest a meaningful impact on the global FXS disease process."
Do you love working with children 3-5-year-olds? We are seeking a Speech-language pathologist to work with 3-5-year-olds in their natural environments in Salem, Oregon area for the upcoming 2021 -22 SY.    * Full-Time Speech-language pathologist 3-5-year-olds program * SLP assignment is August 27,…...
LEARN MORE
Contract opening for three months on the east side of Houston working with an Early Childhood population.   The ideal occupational therapist candidate will have some experience be it via clinical rotation or actual employment experience.  New grads will be considered provided they…...
LEARN MORE
We are seeking two High School Special Education teachers to work in a great school district near the vicinity of the Illinois Medical District in Chicago! High School Special Education Position Details: - Full time  - Grades 9-12th - Direct hire to…...
LEARN MORE