NEW! Issue Number 53: Teaching & Therapy Resources for Families at Home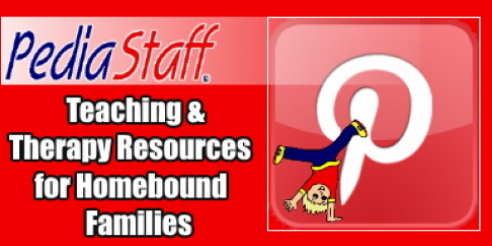 Welcome to Issue number 53 of our special e-letter, "Teaching & Therapy Resources for Homebound Families"     (Did you miss our previous issues?| Read them HERE)
Each week, this e-mailer features new resources, articles about this bizarre time we are living in, and great ideas for therapy and learning perfect for families still spending most of their time at home.
Please feel free to forward this resource to other parents, therapists and educators that you think could use a little bit of inspiration during these uncertain times.
Here are this week's featured boards and items for you!
Featured Posts/Pins
Did you get this link from a friend, educator or therapist?  Sign up for your own copy HERE!  
Want to be close to Vancouver without the crazy commute? PediaStaff has a need for a full-time Speech-Language Pathologist north of Vancouver in the Longview area for the 2021-2022 school year, and we are ready to start interviewing now! This is a…...
LEARN MORE
Are you a BCBA that is looking for a full-time position with the responsibility of managing a wonderful clinic?   We have a need for a dedicated, hard-working BCBA to be our Director in a community-based program located in the vicinity of Richardson,…...
LEARN MORE